Albanian Network for Rural Development – ANRD
Albanian Network for Rural Development – ANRD
ANRD member organizations are among the strengths of the Albanian Network for  Rural Development – ANRD. They are led and staffed by dedicated, extremely skilled and experienced people who share a common vision about the future of rural communities and the role of civil society in shaping it.
Meet our people who are the best resource of the Albanian Network for Rural Development – ANRD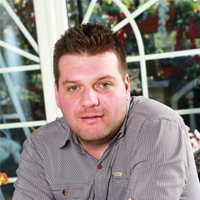 Nikolin KARAPANÇO
Nikolini is engaged as Project Coordinator at Agrinet Albania which operates in the field of agriculture, supporting of small and medium farmers as well as in the field of rural development. He is currently pursuing post-graduate qualifications for a doctoral school in the field of plant protection. Nikolini has a special contribution in helping and supporting farmers in the Korca area. Nikolini has also played an important role in mobilizing local actors in the process of consolidating the Egnatia forum, as an important part of the rural movement for effective policies for the sustainable development of rural communities. He says "To feel fulfilled in yourself you must always be engaged towards the need of development".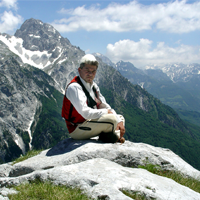 Petrit IMERAJ
President of "Albanian Alps Alliance" organization. Petrit is a project leader, lector of different conferences, trainings, forums, etc. He, self-tried to create "a significant painting for the North Albanian Alps". Professional guide, licensed for ecotourism and nature tourism (wildlife research), referenced by the most prestigious tourist guides on the Planet. Author and co-author of several articles of didactic-scientific and informational character in domestic and foreign print media (maps, guides, scientific articles, etc.). Implementer – author of personal photo-exhibitions on the natural values of the mountainous region in Albania, England, Germany, Czech Republic. On December 11, 2019, World Mountain Day, Petriti said in the media: "#MountainsMatter these years is the call to the young people of the mountains, #MountainsYouth".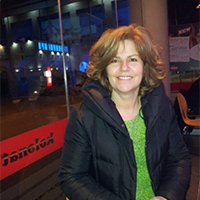 Liljana ISAKAJ
Despite her profession as a teacher, Liljana ISAKAJ has been working as a coordinator for ADAD Malore for many years. ADAD is a member organization of ANRD, with 25 years of experience and consolidated profile in mountainous areas development such as Dibra, Korca, Kukes, Malesia e Madhe, Shkodra etc. Liljana has been at the forefront of many initiatives and projects that have supported farmers in mountainous area in terms of production, processing, promotion, diversification and evaluation.
Liliana not only represents a member of an agricultural family but her work and dedication to helping rural women have made her the epitome of a rural woman. Programs such as the "Assessment of Women and their Typical Mountain Area Products" included under the brand "Heart of the Mountain" make her feel proud to have contributed to the economic empowerment of rural women and girls. Being gender sensitive, as March started and Women day approaches, ANRD wants to thank Liljana for her contribution to rural development and especially to rural women. Liljana's story inspires and encourages all actors to empower rural women and girls for sustainable development and a better and peaceful future.
Tatjana DISHNICA
Prof. Dr. Tatjana Dishnica has a special connection with rural areas, almost throughout her life. Her academic and professional journey has connected her with the rural areas in different ways. Initially as a student at the High Institute of Agriculture, then as an agronomist in production where she worked for thirteen years in the rural areas of Berat. While she was working, Tatjana began performing experiments for completing her dissertation. During this time, Tatjana met many incredible rural people and among them extraordinary women, which were always cheerful despite the hardship and extremely fatigue in agricultural work. As director of the Agricultural Research Institute and extension services, Tatjana contributed for twenty years in many directions. Such a long-term commitment allowed her to network, collaborate and exchange with hundreds of researchers and extensionists from rural areas across the country. In recent years, Tatjana returned to the Agricultural University of Tirana as a lecturer. This shift in her professional journey, while she finds herself among students, future agronomists or economists – has renewed Tatjana's commitment to sustainable rural development. Throughout her dynamic and admirable professional engagement, Tatjana has been involved in numerous collaborations with local and international experts, in training, professional memberships, publications, conferences in Albania and abroad, etc., all in the field of agriculture. Lately, Tatjana gives a vital contribution also in civil society sector. She runs an organization, a member organization of ANRD, that focuses in support of rural women. As Tatjana currently takes care of the trees and flowers of the garden of her childhood home, her relationship with agriculture and plants will last a lifetime. An active life, nearly 45 years in the service of rural development, that contributes considerable to the country economy, irrespective of the little attention paid to the development of rural areas. According to Tatjana "no one so far has been able to find the real key to unlock and solve the problems of this important sector of the economy that is blessed by the geographical position of our country".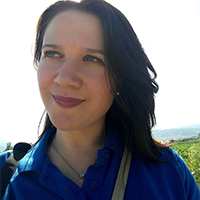 Viola BOGDANI
Viola Bogdani is engaged at Dorcas Aid International Shqipëri since 2008 and actually she holds the position of a Programme Manager. Viola finished her college studies on English Language and later she did her MSC on Leadership and Human Resource Management. Dorcas is an international organization operating in Albania since the '90-ies and its activity is based in Korca, Elbasan and Tropoja. Among other sectors, the organization is included in rural development, farmers empowerment and mobilization and empowerment of local communities as well. The involvement of Viola in rural development has been related to her engagement in three levels: national, regional and international. Viola has been active and has contributed to the preparation of the Strategic Plan for the rural development of "Prespa e Vogël" area, as well as in the development of other initiatives and activities in the area since 2011. She has voluntarily supported the Albania- North Macedonia cross-border project "SWG-RRD". In regards to this, Viola has been the president of the stakeholder working group Albania-North Macedonia for the period 2014-2018. Viola has offered special contribution to ANRD since 2017. She has been representing ANRD in the Gender Equality Hub, a non-formalized structure for women empowerment in rural development on Balkan level since 2018. Viola represents one of the five first certified trainers in Albania for the "LEADER" approach. She says that, if our local communities will embrace LEADER approach as one of the rural development components in Albania, they will be vitalized and developed economically as well as bocome more active, increase the capacities of local communities and take ownership of their regions' development. Viola strongly believes in the power of cooperation of different actors in community and she thinks that real change happens only this way.