Albanian Rural Parliament
Albanian Network for Rural Development – ANRD
Albanian Rural Parliament
Albanian Network for Rural Development – ANRD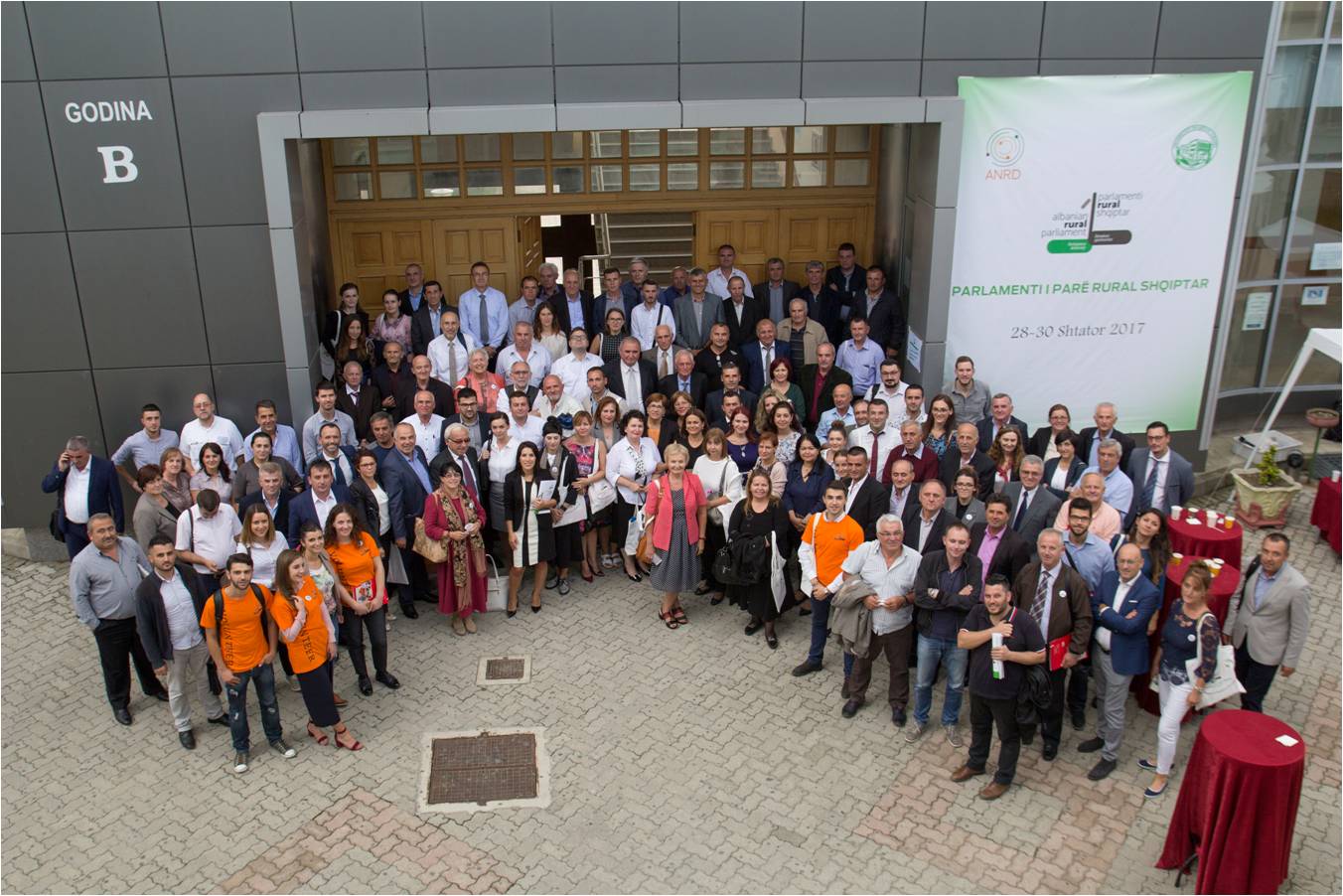 The Albanian Rural Parliament (ARP) represents an advocacy, capacity building and networking event dedicated to rural development in Albania. The ARP is the instrument through which the Albanian Network for Rural Development seeks to influence the agenda of rural development in Albania.
FIRST ALBANIAN RURAL PARLIAMENT
A European Project…
Articulated as an idea a year ago, the "Rural Parliament" was shaped into a project where everyone began to believe. It is now becoming an inclusive practice to promote and undertake the necessary reforms that strive for revitalized and reborn rural areas.
The Albanian Network for Rural Development (ANRD) initiative for a "Rural Parliament" as an instrument to support the European idea in rural development is not only an economic and social development project in rural areas of the country but at the same time it is also a vigorous project of local democracy.
Reliance on the public-private partnership, awareness and involvement of each citizen in the development plans of the Local Action Groups (LAGs), cooperation and networking among stakeholders, involvement of women and youth, and support for interaction among the local government units, economic entrepreneurships, and civil society will turn this venture into an irreplaceable sustainable development project. This is to ensure that in each area of the country tripartite partnership structures are established and functioning, capable of encouraging local communities to promote development and, hence, absorb EU assistance in the coming years.
The Rural Parliament seeks to promote and support efforts to capture the pace of time in rural development policies and practices through a bottom-up approach. Through ANRD, the Rural Parliament will reach out to the entire country and will soon be decentralized to four regional forums, which will also serve as regional rural parliaments. This two-day activity sets the stage for a regional synergy among public stakeholders, rural businesses, and civil society.
All of these bear witness that the ANRD welcomes the month of September 2019 and is working incessantly toward the goal of convening the second Rural Parliament, which will assess the achievements to date and will help to further inspire and promote them. The Final Declaration of the First Rural Parliament to be read out in the Hall of the Albanian Parliament on 30 September is our challenge for the next two years.
Sotiraq Hroni
Chairman of the Board
Albanian Network for Rural Development