The organization "For Social and Environmental Welfare" supported by the EDEN Center implemented during the pandemic time the 1-year project "Green Code". This project offered new models and innovative techniques on a new culture of urban waste management with the motto "For Berat as a UNESCO World Heritage Site" promoting sustainable economic development and the "green economy" in Berat businesses operating in the field of family tourism.
The project is focused on young people, women within family businesses, hotel and hostel managers, individuals dealing with tour guides, tour operators, representatives of educational institutions and other institutions related to the Green Economy "such as the Public Enterprise for Green Spaces or Administration of Protected Areas. Their involvement with videos in the promotional campaign, promotional messages, practical activities such as composting by residents, constituted innovative interventions offered to the Berat public and state institutions.
These subjects welcomed and cooperated with representatives of the organization, set up composting facilities and created the flower humus that was presented at "Fair FEST 2020" along with excellent traditional handicrafts made by artisans from Berat. "FAIR FEST 2020" was the first fair in the city of Berat that presented modest products of a project based on the concepts of green economy and compost from green waste, to grow decorative flowers for outdoor environments, or produce recycling materials, where the students of Llambi Goxhomani school, managed to introduce school aids for themselves as well as useful objects for families dealing with  family tourism.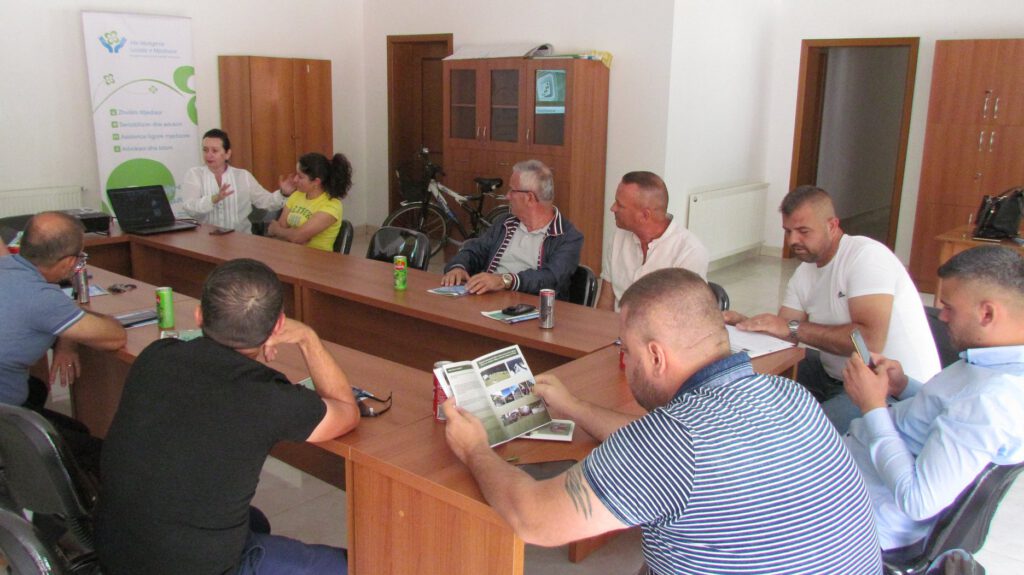 The project also included awareness raising activities, theoretical and practical seminars as well as publications such as "Biodiversity and tradition, cultural values ​​of Tomorri National Park" conducted by volunteers of the organization referring to the scientific work of Ms. Mahmutaj, on the resources of Tomorri National Park , creating an overview of the resources the city of Berat is endowed with and the connection between the environment and green tourism.
Volunteer participants of this green chain and its successful implementers were the Green Network guesthouses: Dëna Guest House, Hani i Xheblatit, Hotel Muzakaj, NOVA-Restaurant, Castle Park, Hand Made-Mangalem Shop, Goxhomani Family, Hotel Mangalem, The White House, Hotel Onufri, Hotel Portik, Hotel Colombo, which were also supported by public institutions such as the Prefecture, the Regional  Council, the Municipality, etc.
The first green network "Green Code", supported by the GEAR Project, brought about innovation and introduced innovative concepts such as "composting, recycling, efficiency" in guesthouses, hotels, restaurants, as well as government facilities. These simple actions based on the concepts of green economy, had as a product the creation of " land's Black Gold" needed so much by the plants, reduced the amount of green or food waste, also serving to entertain visitors in some businesses where implementation began. The organization managed to be close to the citizens as a start up and the success of the intervention is dedicated only to close cooperation with them. (https://www.facebook.com/FSEW.BERAT) (www.natyraberat.org)
Thank you!
Erjola Azizolli, journalist
Organization: "For Social and Environmental Welfare" Berat