– Search for partners – Erasmus + sport project «not-for-profit European sport event»
The French Cycling Federation (FFC) teamed up with the town council of Plœucl'Hermitage to organize the first European trophy of young mountain riders in July 2021.
The Erasmus + sports program « not-for-profit European sport event" aims to meet the objectives fixed by the European Commission in the field of mass sport and in particular the objective to develop the European dimension of the sport by generating, sharing and disseminating experiences and knowledge on different themes. In the long term, sports projects supported by the Erasmus + program should increase participation in sport, physical activity, and volunteering.
This Action is aimed to support:
Volunteering in sport
Social inclusion through sport
Gender equality in sport
Health-Enhancing Physical Activity
In Plœuc-l'Hermitage, in the department of Côtes d'Armor in Brittany, which has a mountain bike field, the Côte des Halles, labeled « Stade VTT » by the French Cycling Federation (FFC).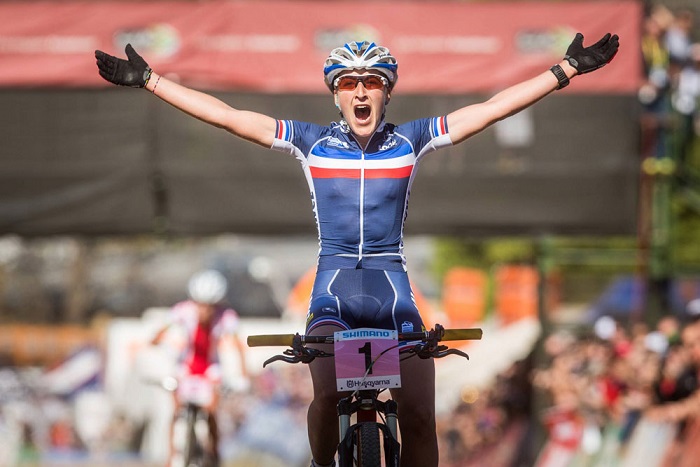 Julie Bresset won the cross-country mountain bike race in the 2012 Summer Olympics. She was the overall winner of the World Cup mountain bike cross-country series in 2011 and finished top of women's elite cross-country ranking at the end of 2011. She won the French national cross country mountain bike championships in 2010, 2011 and 2012.
"Ploeuc-L'Hermitage is the town of my childhood, I have grown up there. I am glad to support the European Trophy of Young Moutain Riders which will take place in such a particular place for me. This project represents a unique experience for young people coming from everywhere in Europe." 
Under the Erasmus + programme, grants will be awarded for the preparation of the event, for the organization of side-activities to the sporting event (conferences, seminars), for communication activities, for transnational meetings and for the travel to Plœuc-l'Hermitage. The Erasmus+ programme lends its support for the purchase of flight/train tickets and for the staying.
Targeted partners: 
Any public body or organization, with its affiliated entities (if any), active in the field of sports, established in a Programme Country.  For example, this organization may be:
A public body in charge of sport at local, regional or national level
A sport organization at local, regional, national, European or international level
Click here to read the announcement and fill the form: Offre de coopé GB2