The third ERP gathering was held from the 18th to the 21st of October in the small town of Venhorst in the Netherlands.
There were more than 250 international participants – from 40 countries – attending the event, part of a programme comprised of a series of activities, excursions, debates, networking and presentation as well as adoption of both an update of the Rural Manifesto and the Venhorst Declaration.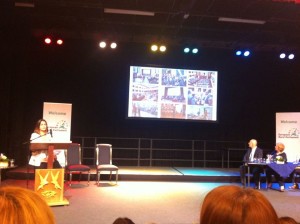 Invited to the ERP 2017 to share the Rural Parliaments experience, as one of the 3 cases from the EU and the region ANRD presented the experience of the 1st Albanian Rural Parliament as a highly inclusive, nation wide and advocacy platform.
ANRD, European Rural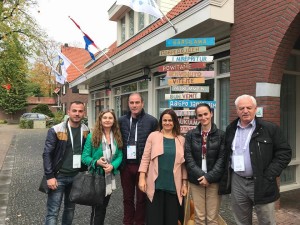 Parliament (ERP) national partner participated to the ERP2017 affirming its support and commitment of the Network to the ERP and continuous contribution to the development of rural areas. A delegation of six representatives from the Network, rural community, youth, rural organizations and the Ministry of the Agriculture and Rural Development attended the event, presenting to Europe the perspective of rural Albania.
The gathering of the European Rural Parliament was highly relevant:
For directing developments in the rural areas,
For the people and for the inhabitants of other small villages
For people who live and work in rural areas
Here you can find The Venhorst Declaration, European Rural Manifesto and Press release of the 3rd European Rural Parliament.
For more information on the 3rd ERP, check in the following link http://www.erp2017.eu/